The Fitness Center provides members with totally personalized workout sessions based on your defined goals and variables. The player also lets you further customize today's session and save a session to your favorites list.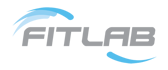 Waiting to build session lineup
Which shape best reflects your body type?
The session above is based on generic user settings.
Sign up for an account now to see your own
persoanlized session. It's free...

Sign Up Now